Authors of Budgy App
We have a team of 5 authors along with 10+ content writers from different parts of the world. We cover news from all the categories in different time zones. Read about our authors and their qualifications.
Henry Fox – Founder of Budgy App
I'm a creative thinker, writer, and social media professional who loves sharing tips and ideas to help small businesses grow. My mission is to empower business owners with the knowledge they need to succeed online. I'm passionate about the internet and social media and want to share what I know with others to help them navigate the waters of online business, marketing, and blogging.
Contact: henry@budgyapp.com 
---
Bertha Padilla – Co-Founder of Budgy App
I love writing! It's the most creative outlet I have. I write about anything and everything, but I specialize in topics such as SEO and social media. I'm very detail oriented, and I love to get to know people and build relationships. I've worked for Fortune 500 companies, startups, and even nonprofits!
Contact: bertha@budgyapp.com
---
Bryant Dean – Senior Content Manager
I am a professional writer and editor living in New York City. I graduated from the University of Virginia in 2010 with a BA in English and Journalism and spent the next five years working in corporate communications. In 2015, I switched careers and started writing as a full-time freelancer. Today, I write, edit, and design content for brands and businesses all over the country, focusing on lifestyle topics like health and wellness, food and drinks, beauty, and fitness. If you are looking for someone to write about your brand or business, reach out!
Contact: bryant@budgyapp.com
---
Bobby Thornton – Content Manager
I blog because I believe that by writing, I can connect with people who are searching for their own voices. So far, it's worked out well, and I hope to continue to keep a conversation going! I'm a full-time writer and occasional editor. I also enjoy reading, photography, and spending time with friends and family.
Contact: bobby@budgyapp.com
---
Susan Obrien – Content Writer
I'm a writer, producer, and content strategist with a penchant for storytelling. I currently blog and produce articles for companies such as Kia Motors, McDonald's, Nissan, and more. My work has been featured by Yahoo! News, The Wall Street Journal, USA Today, and many others.
Contact: susan@budgyapp.com
---
Stanley Hill – Content Writer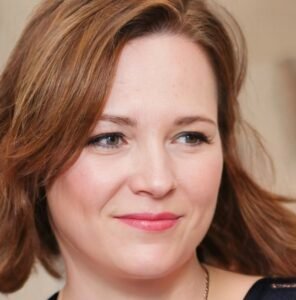 I'm a freelance writer, editor, and content creator who specializes in copywriting and content strategy. I write in a variety of niches including career, health, business, finance, and parenting.
Contact: stanley@budgyapp.com