When it comes to perfecting your beauty routine, eyebrow waxing is undoubtedly one of the best solutions for creating a polished, defined and well-groomed look that lasts for weeks.
But before booking your appointment, it's important to understand the cost of eyebrow waxing and what factors can impact your total bill. Here in this article, we will break down everything you need to know about eyebrow waxing costs, options, benefits and more!
Cost Breakdown:
When it comes to eyebrow waxing, the cost can vary depending on where you live, the salon or spa you choose and the expertise of the esthetician. On average, a typical eyebrow waxing session can cost anywhere from $10 to $50, with the average cost being around $20 to $30. If you're looking for more specialized services such as threading, tinting or shaping, then the cost may increase.
It is important to keep in mind that some salons may have additional costs for finishing touches such as tweezing or trimming. However, in most cases, the cost of eyebrow waxing is relatively affordable, and you can even choose to go for packages or deals to save money in the long run.
Factors That Can Impact Cost:
While the cost of eyebrow waxing is relatively affordable, it is important to remember that the cost can fluctuate based on a list of factors. These factors include the location of the salon, the expertise of your esthetician, the type of wax used, additional services, and even the time of year. For example, some salons may have higher prices during the holiday season when many customers are looking for pre-party beauty treatments.
Types of Waxing:
When it comes to eyebrow waxing, there are several types to choose from. The most common types are hard wax, strip wax and sugar wax. Depending on the salon or spa you go to, the type of wax used can impact the cost of your waxing session. For instance, hard wax is known to be more costly due to its gentler nature and specialized expertise required to apply it. On the other hand, strip wax is often cheaper and can be applied quickly.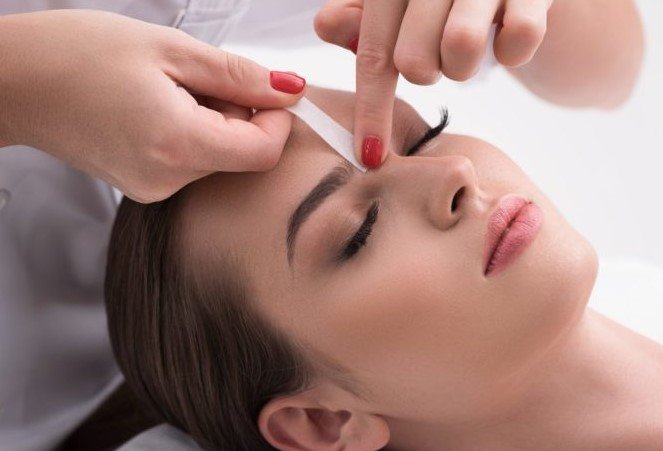 Benefits of Eyebrow Waxing:
Eyebrow waxing is more than just a beauty treatment, it comes with a list of benefits that many people enjoy. One of the most notable benefits of eyebrow waxing is that it can last for several weeks, which is a great way to save time and money on daily makeup application.
Eyebrow waxing is relatively quick and can be done in under 15 minutes, making it a perfect solution for those who are busy with work or other commitments. Furthermore, it can also help create a more defined and polished look for your eyebrows, which can boost confidence and self-esteem.
Home Waxing vs. Professional Waxing:
While it's possible to do eyebrow waxing at home, it is always recommended to go to a professional esthetician. By doing so, you can guarantee that your eyebrows will be shaped and styled the way you desire. Furthermore, if you attempt to do the waxing yourself, it may result in burnt skin or uneven eyebrows, which can lead to additional costs down the road.
How to Save Money on Eyebrow Waxing
Suppose you're worried about spending too much money on eyebrow waxing. In that case, there are ways to save without compromising on quality. Here are ways to reduce eyebrow waxing costs:
Sign up to beauty salon's loyalty programs or take advantage of new customer discounts
Purchase waxing packages for multiple sessions, as it is more cost-effective in the long run.
Invest in quality waxing products for home use.
Conclusion
Eyebrow waxing can be an affordable and effective solution to maintain a well-groomed look. The cost of eyebrow waxing varies based on various factors like the location of the salon, the type of wax used, and additional services required. If you're looking for an easy way to keep your eyebrows looking polished and defined for weeks, then eyebrow waxing is an excellent option. Don't forget to consult with an experienced esthetician and choose your treatments wisely to make the most of your investment!